KABLAM WIKI ADMIN NOTE: This is not the Mark Marek who runs the gore site.
"His artistic input became a real turning point for the show." -Chris Viscardi ("Not Just Cartoons: Nicktoons!")
Mark Marek is an American animator and producer who created the Henry and June segments on KaBlam!.
He studied at the University of Texas in Austin and eventually sent a demo tape of rough animations to some art directors he was familiar with at Nickelodeon. He would then get a call back and was asked to animate for KaBlam!, which he accepted the role.
He was credited as Dr. Ferdinand Blem on the Season 1 Episode "Resistance is Futile" and also did other small voicing parts on the Henry and June segments.
In addition to KaBlam!, Marek created the Cartoon Network animated show MAD, which KaBlam! cast member Julia McIlvaine (who voiced June and Dawn) voiced various characters on. Marek also created the short "Yuck Yuck Goose and His Sidekick, His Butt" for MTV and PFFR's Wonder Showzen.
His latest work was director of animation at Warner Bros. for The Flaming C, a 4 part mini-series that aired on TBS in 2015.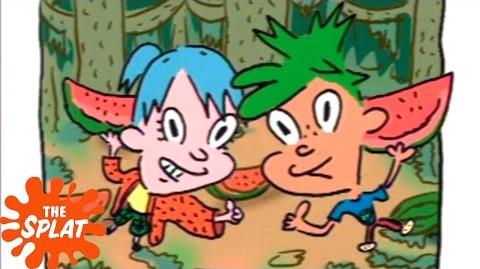 External links
Edit
Community content is available under
CC-BY-SA
unless otherwise noted.